Description
Unique Stones
Our beautiful Solar System bracelet has Eight Planets (and our moon), and each planet has its own unique stone.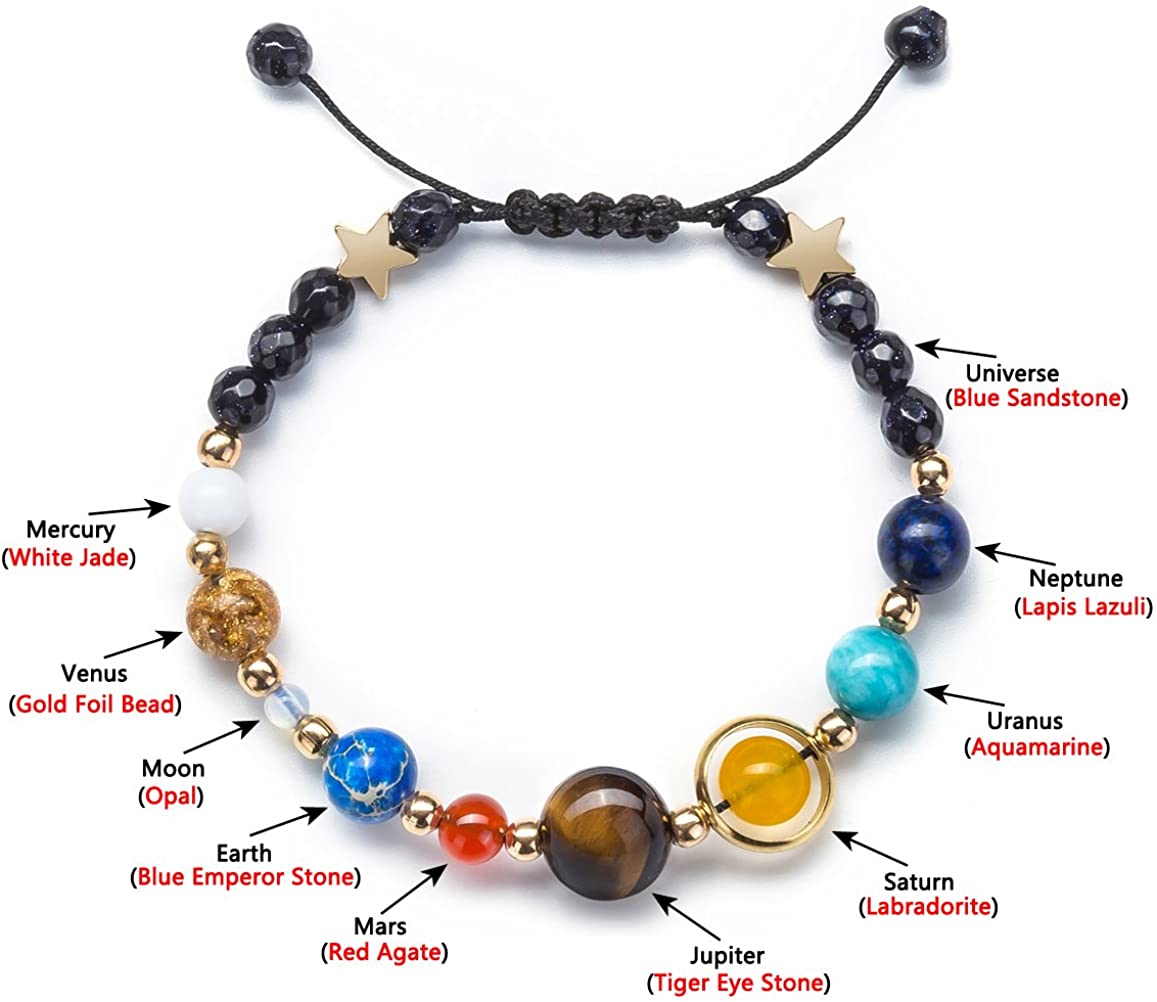 But wait, Where's the Sun?
Wondering why there's no Sun in the bracelet? Well, our handmade solar system bracelet has a very creative design.
You are the Sun!
And all the planets on the bracelet revolve around you.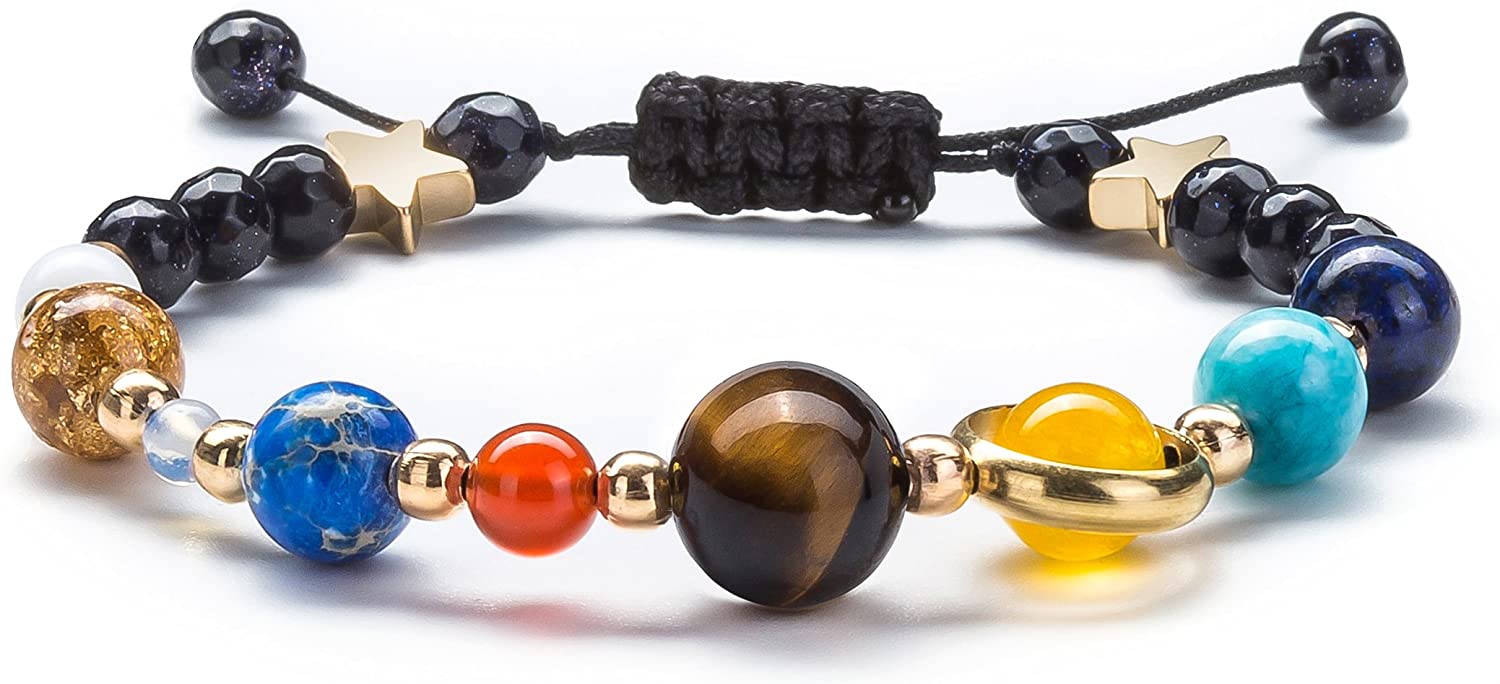 Beautifully braided
The bracelet is braided with adjustable wax rope. Its minimum size is 6.2 inches, the maximum size is 9.5 inches. Suitable for most people.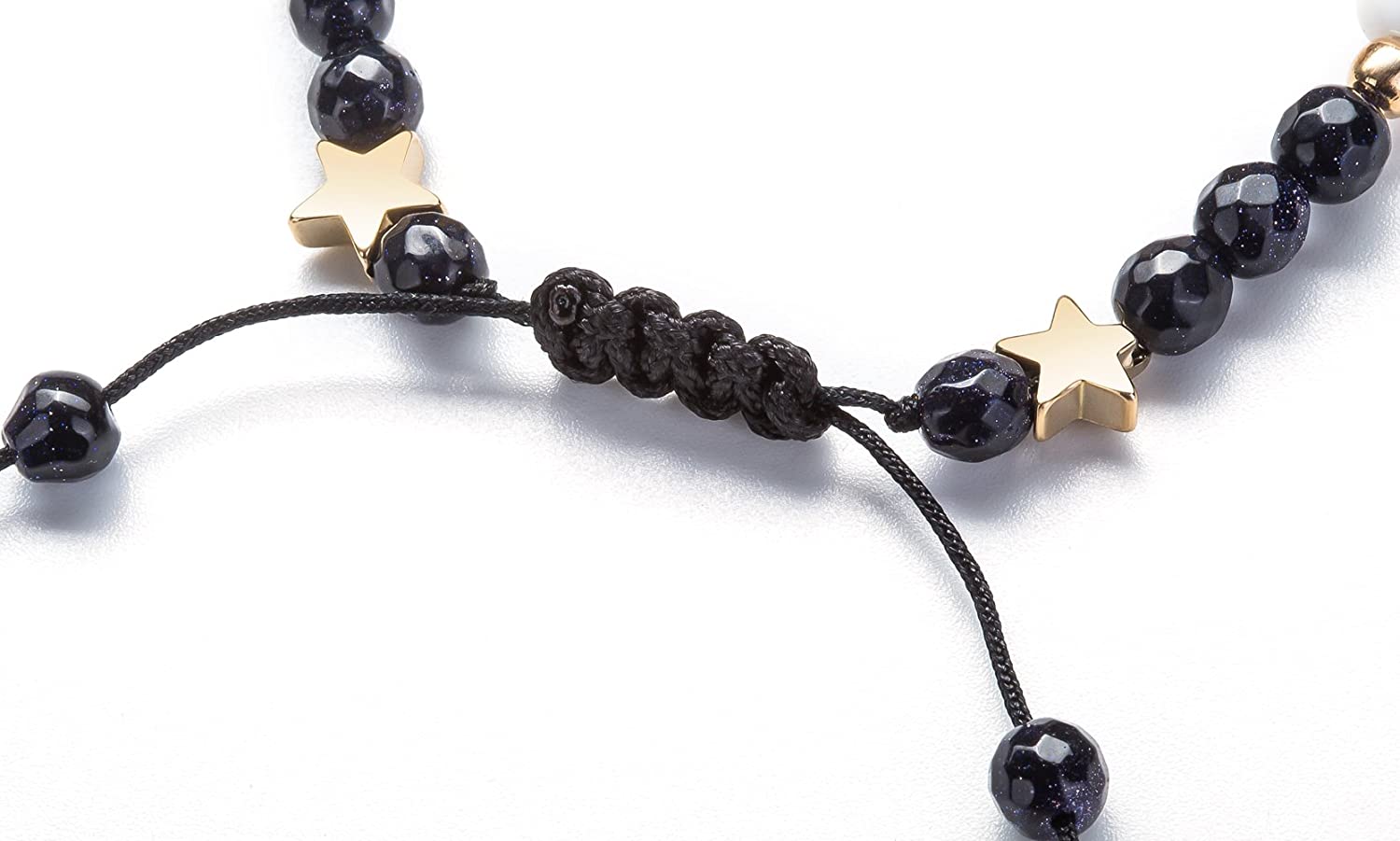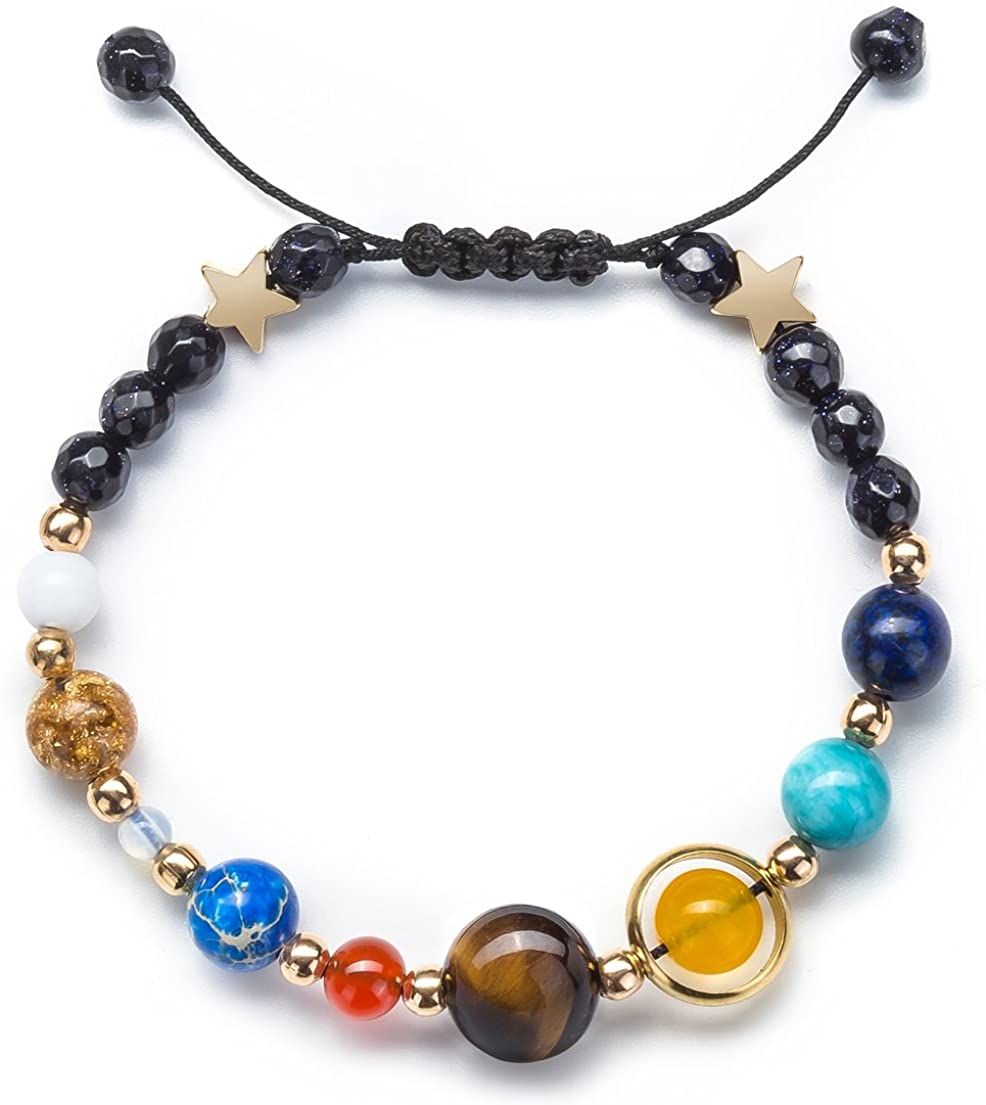 The Perfect Gift
It's a unique gift for every occasion.
Give this gift to yourself or your friend.
Our customers tell us how they blew their friend's mind with this present.
Lifetime Guarantee
Our Solar system bracelet lasts a lifetime. Every single bracelet is built with extreme care and perfection. If you ever have any issue with your bracelet, just let us know and we'll fix the problem right away!