Description
Handcrafted with love
Our handmade music box is meticulously crafted from the finest quality Birchwood & Stainless Steel.
Each box is assembled by hand and plays Queen's "Bohemian Rhapsody" melody.
Go back in time with this adorable music box.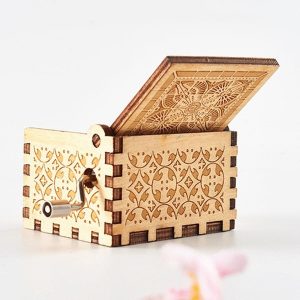 Mechanical movement
Your music box does not need a battery, it's mechanical. Turn the handle of the music box to listen to beautiful continuous music.
The faster you turn, the faster it plays. The slower you turn, the slower it plays. The beauty is finding the perfect pace. It's very easy to master.
Vintage Design
The music box's surface is exquisite wood carving. Open the lid and you can see the mechanical movement. It'll fill you or your friend with nostalgia.
The surface of the music box is beautifully-carved with perfection.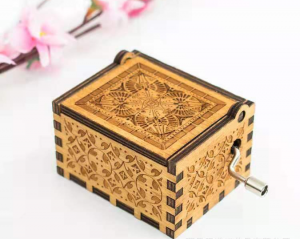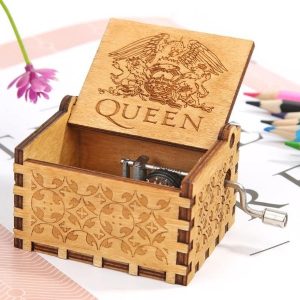 The Perfect Gift
It sounds clear and pleasant. It's a unique gift for every occasion. Give this gift to yourself or your friend.
Our customers tell us how they blew their friend's mind with this present. It's portable and light design is so cute that you can place the musical box on the palm of your hand, desk, or anywhere.
Lifetime Guarantee
Our music boxes last a lifetime. Every single box is built with extreme care and perfection. If you ever have any issue with your box, just let us know and we'll fix the problem right away!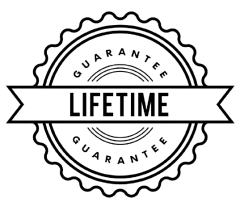 Didn't mean to make you cry, if this gets all sold out tomorrow