Description
Bring the Moon to your room!
Fascinated by the beauty of the moon?
Now you can have it right next to you. Forget about your worries. Feel the Nostalgia.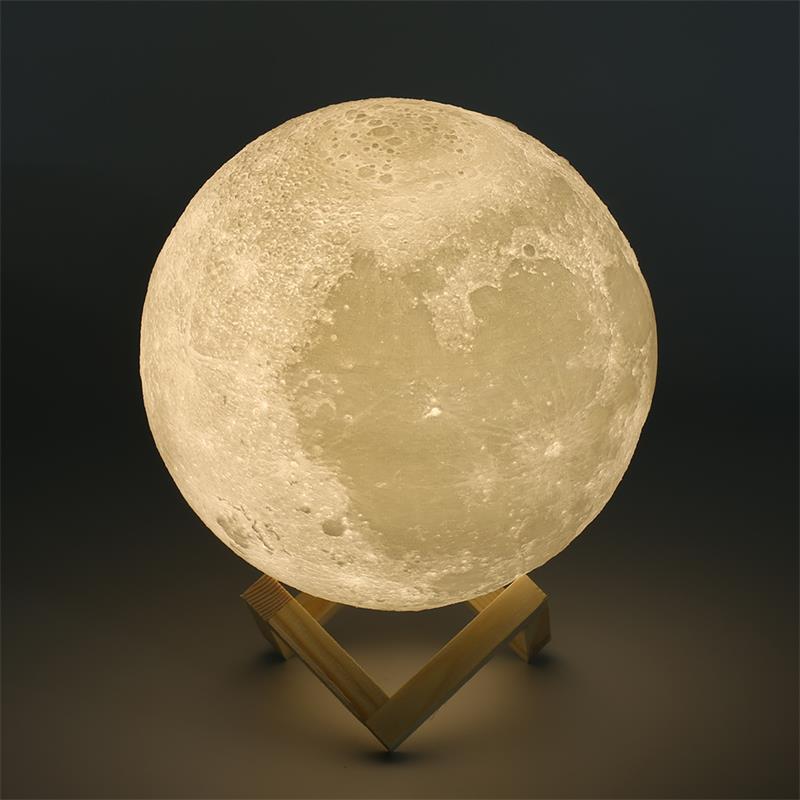 Very Realistic Moon
Our beautiful 3d printed Moon lamp looks very real with the surface matched exactly with the rendered images of the moon from NASA.
Each box is 3d printed, assembled by hand, with love and care,  and is available in different sizes.
Our moon lamp also comes with a beautiful wooden base that goes very well with the Moon lamp's design.
3 Color modes & Touch control
Our Moon Lamp has 3 color modes. It goes from cool white to a warm yellow color. And you touch the switch to change color and adjust brightness. Long press to enable the dim function.
Mini touch switch is separated from the charging port and makes it easier for touch control. The diameter of the charging port hole is only 2cm.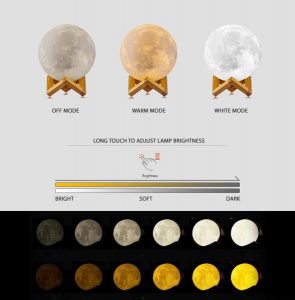 Easy USB Charging
It comes with a rechargeable battery. Easily charge with the included USB charger through your computer, laptop, power bank, phone charger, or an adapter.
Charge for 2-3 hours, and use for 8-10 hours. While charging, it features an entirely different colored light, to look even more unique.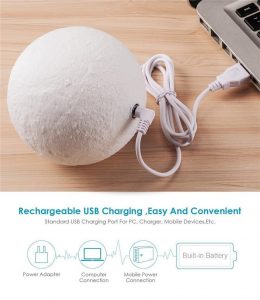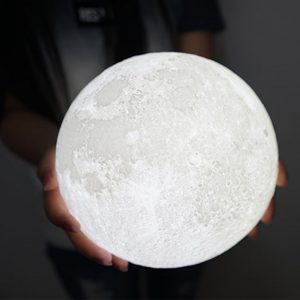 The Perfect Gift
Give this unique gift of Moon to your friend or loved one and let it bring out the memories. Design & lighting proven to bring out feelings of Nostalgia. It's very pleasant to look at and make your room a lot more appealing.
Our customers tell us how they blew their friends' minds with this adorable Moon lamp!
Lifetime Guarantee
Our Moon Lamps last a lifetime. Every single lamp is built with extreme care and perfection. If you ever have any issue with your lamp, just let us know and we'll fix the problem right away!